OHANCAW 2020 – April 13-19 – Register Your Screening Site!
The AHNS Cancer Prevention Service invites all our colleagues to participate in the 22nd annual Oral, Head and Neck Cancer Awareness Week® (OHANCAW®) April 13-19, 2020. Join with 300-plus hospitals, medical & dental clinics, and community organizations worldwide to provide free oral, head and neck cancer screenings and awareness events. For more than two decades, The Head & Neck Cancer Alliance (HCNA) and its partners have worked together to raise awareness and save lives by hosting community health screenings to promote early detection. Click these links for more information on how to host a screening.
Us vs. HPV Week
The AHNS Cancer Prevention Service was excited to be involved in this multidisciplinary event, "Us vs. HPV Week",  January 22-28. 2019. The week provided great exposure on topics such as HPV-related diseases, the impact on patients and families, and the importance
of HPV Vaccination.  There was a webinar focused on HPV-related oropharyngeal cancer, led by AHNS Member, Dr. Cecelia Schmalbach, on Thursday, 1/24/2019 from noon to 1pm EST. For a complete agenda, see the Us Vs. HPV Agenda for more information.
Some Supporting Materials for Us vs. HPV Week:

************************
The FDA expands ages for HPV vaccination in men and women: New opportunities for cancer prevention
The Food and Drug Administration recently expanded the age for vaccination of boys and girls to now include 27 to 45 year olds. The Gardasil 9 vaccine covers the HPV types that cause over 90% of human cancers, including HPV 16, which is responsible for over 90% of HPV-related oropharyngeal tumors. This is an important opportunity for disease prevention since the incidence of HPV related throat cancer has increased over 200% in the last three decades, now making it the most common HPV-related cancer in the United States. The goal of expanding vaccination into this later age group is that it may serve to reduce persistent high risk HPV infections that could result in the development of cancer.  It is indicated in boys and girls, ages 9 to 45 years, and is given
as a two shot (if started before age 15) or three shot series. While official endorsement for vaccination after age 26 is still pending, this in no way should impact the strong recommendation of HPV vaccination to all boys and girls prior to the onset of sexual activity. Members of the American Head and Neck Society are encouraged to discuss HPV vaccination with their patients, especially when they or their family members fall in this recommended window for vaccination.
************************
AHNS and the American Cancer Society CDC HPV Steering Committee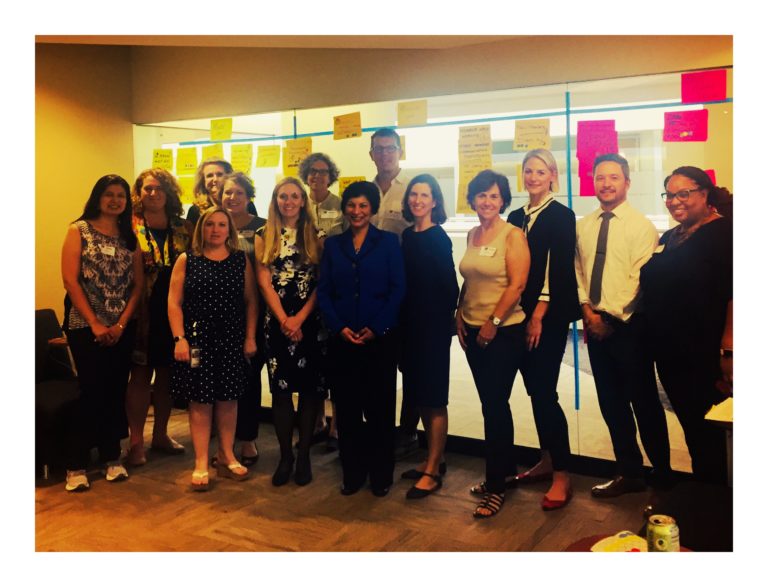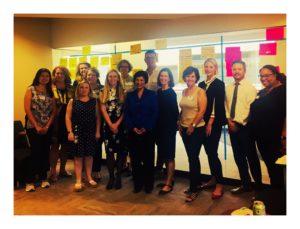 October 1, 2018 – Dr. Cherie-Ann Nathan, the AHNS President Elect and past Chair for the Cancer Prevention Service, has been elected to serve on the Steering Committee of the HPV Vaccination Roundtable of the American Cancer Society. This multidisciplinary group has representatives from over 65 member organizations and includes physicians, health policy makers, pharmacists, allied health providers, and survivors. It's goal is to develop and impart a strategic plan to raise awareness of HPV-related disease and increase uptake of available HPV Vaccines.  The Cancer Prevention Service has been active in these initiatives and welcomes the participation of all AHNS members. The current chair of the Prevention Service, Dr. Mike Moore, is also on the Task Force of the HPV Vaccination Roundtable. For more information on how to get involved, please contact the AHNS Administrative Office.
************************
SLIDE DECK: HPV-Related Oropharyngeal Cancer:
What you need to know about diagnosis, treatment and management
This slide deck is designed to help Head & Neck surgeons better educate pediatricians and other primary care providers about HPV and Head & Neck Cancer, explaining oropharyngeal cancer basics (including the link with HPV) and promoting the vaccine.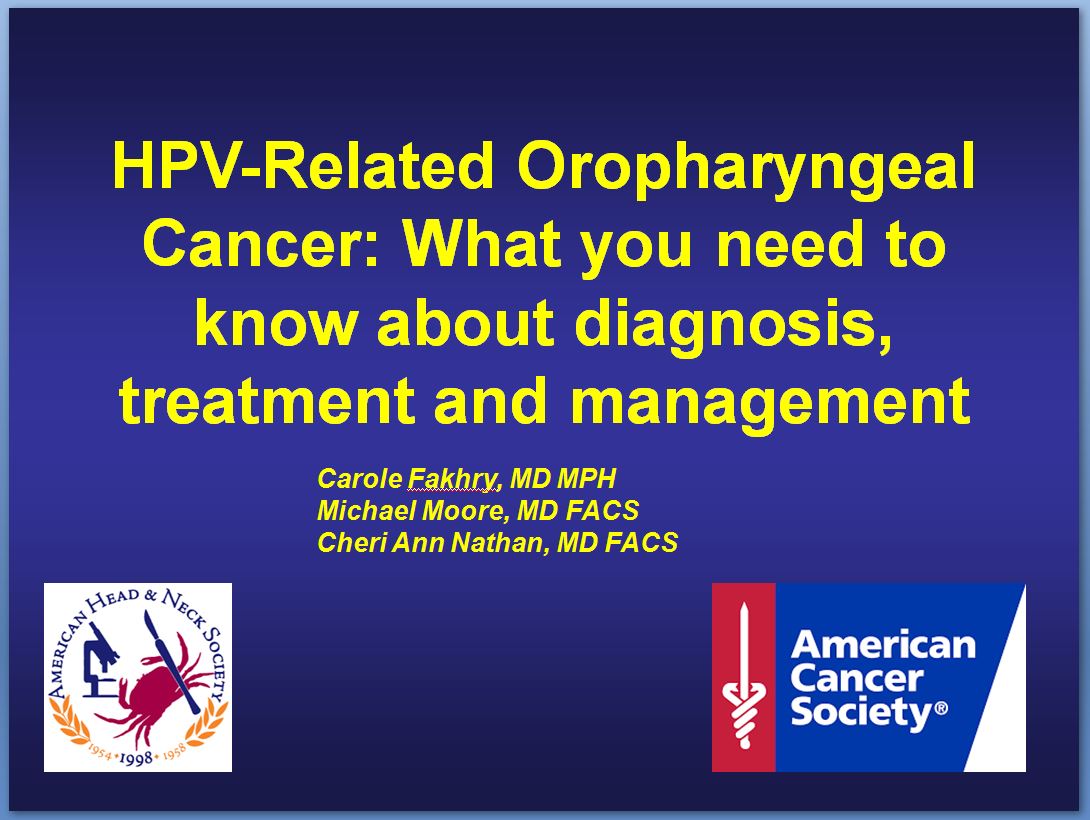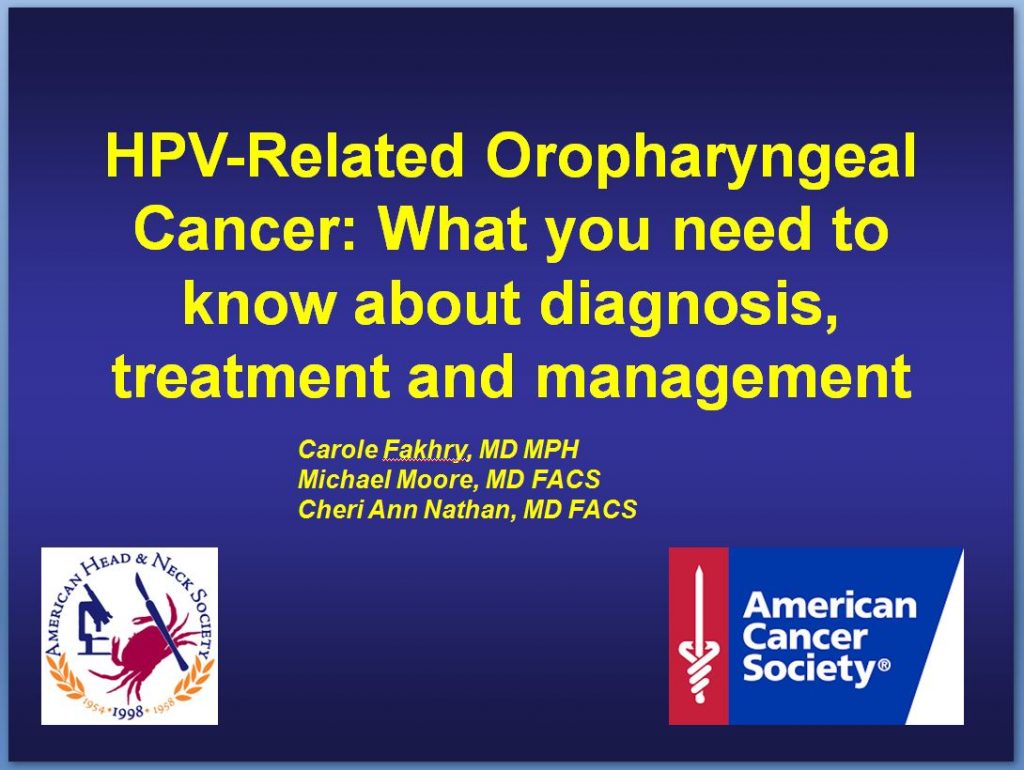 HPV Vaccination for Boys