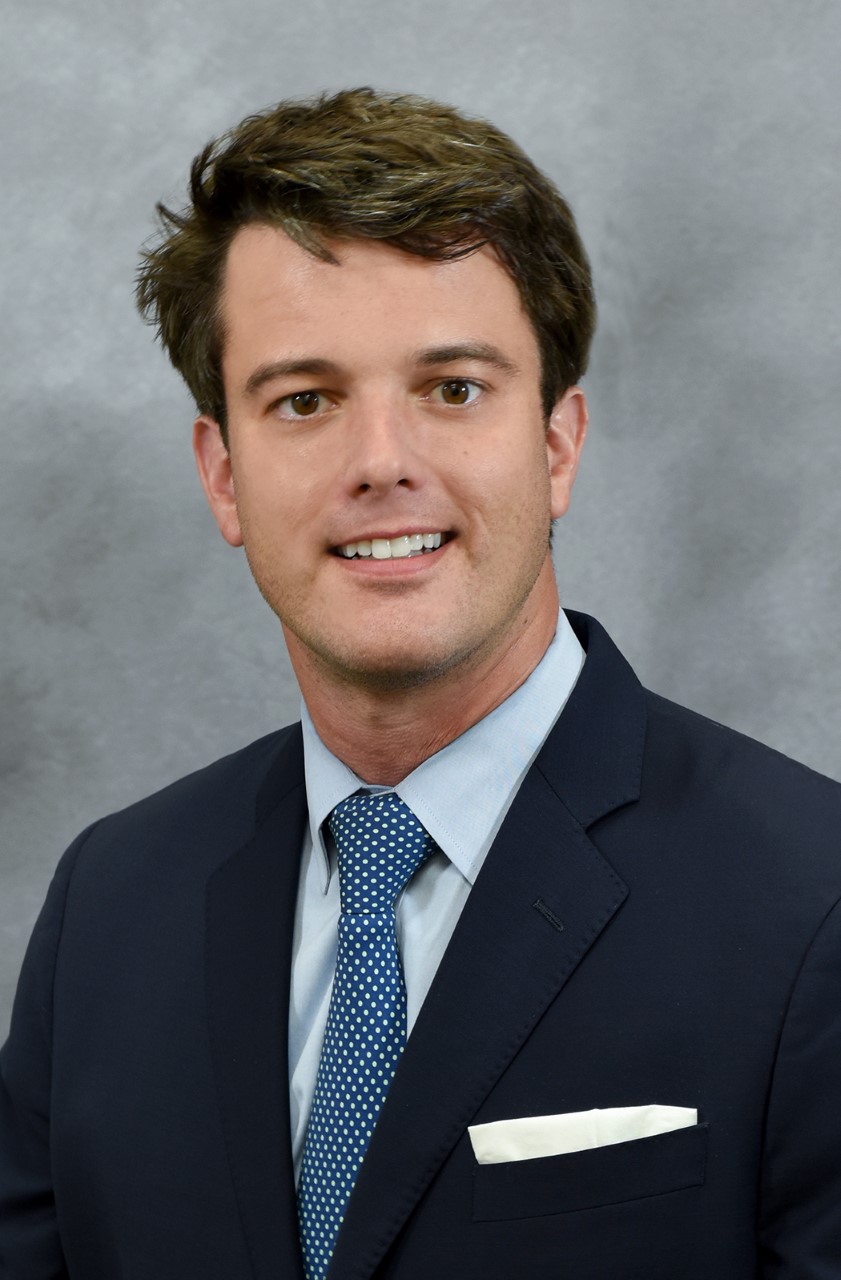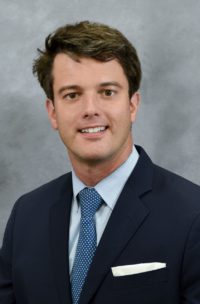 Practice Contact Information
Medical College of Georgia at Augusta University
1120 15th Street
Augusta
GA
30912
United States
Phone: 706-721-4320
Email: [email protected]
Web Site: https://www.augustahealth.org/provider/patrick-morgan
---
Areas of surgical specialization in Head and Neck Surgery
Endocrine Surgery, Head and Neck Surgeon, Reconstructive Head & Neck Surgery
---
Biography/Statement
Dr. Patrick F. Morgan joined the Augusta University Department of Otolaryngology-Head and Neck Surgery as an Assistant Professor in August 2021. Dr. Morgan earned his undergraduate degree at Clemson University and his medical degree from the Eastern Virginia Medical School. He completed his residency training at the Medical University of South Carolina (MUSC) in Charleston, South Carolina. After residency, Dr. Morgan went on to complete his fellowship training in Head and Neck Oncologic and Microvascular Reconstructive Surgery at the University of Miami / Jackson Health System in Miami, Florida.
Clinical Trials
Bibliography
Yan F, Cheng YL, Katabi N, Nguyen SA, Chen H, Morgan PF, Zhang K, Chi AC. Interobserver Variation in Evaluating Perineural Invasion for Oral Squamous Cell Carcinoma: Phase 2 Survey Study Head Neck Pathol 15 (2021): 935-944. PMID: 33788136.
Kompelli A, Froehlich MH, Morgan PF, Li H, Sharma A, Nathan C, Neskey DM. Definitive Radiotherapy versus Surgery for the Treatment of Verrucous Carcinoma of the Larynx: A National Cancer Database Study. Int Arch Otorhinolaryngol (2021).
Donaldson LB, Yan F, Morgan PF, Nguyen SA, Day TA. Hobnail variant of papillary thyroid carcinoma: A systematic review and meta-analysis. Endocrine 72 (2021): 27-39. PMID:33025563.
Yan F, Knochelmann HM, Morgan PF, Kaczmar JM, Neskey DM, Day TA. The Evolution of Care of Cancers of the Head and Neck Region: State of the Science in 2020. Cancers, 12 (2020): 1543. PMID:32545409
Morgan PF, Hornig J, Momin SR, Brody RM, Albergotti WG, Graboyes E. Perforator-based propeller flap for fibula free flap donor site repair: a novel surgical technique. Laryngoscope,130 (2020) 1233-1235. PMID:31400154
Kompelli A, Morgan PF, Li H, Harris W, Boruki R, Day TA, Neskey DM. Prognostic impact of high-risk pathologic features in HPV-related oropharyngeal squamous cell carcinoma and tobacco use. Otolaryngol. Head Neck Surg, 160 (2019) 855-861. PMID:30526292
Scherl C, Kato MG, Erkul E, Graboyes E, Nguyen SA, Chi AC, Morgan PF, Iro H, Day TA. Outcomes and Prognostic Factors for Parotid Acinic Cell Carcinoma: A National Cancer Database Study of 2,362 cases. Oral Oncol, 82 (2018) 53-60. PMID: 29909902
Zhan KY, Morgan PF, Neskey DM, Huang AT, Day TA. Pre-operative predictors of occult nodal disease in cT1N0 oral cavity squamous cell carcinoma, a review of 2,623 cases. Head Neck, 40 (2018) 1967-1976. PMID: 29761586
Ellis MA, Graboyes EM, Wahlquist AE, Neskey DM, Kaczmar JM, Schopper HK, Sharma AK, Morgan PF, Nguyen SA, Day TA. Primary Surgery vs Radiotherapy for Early Stage Oral Cavity Cancer. Otolaryngol. Head Neck Surg,158 (2018) 649-659. PMID: 29256326
Morgan PF, Keller RG, Patel KG. Evidence-Based Management of Vascular Malformations. Facial Plast Surg, 32 (2016) 162-176. PMID: 27097138
Morgan PF, Volsky PG, Strasnick B. Sympathetic Hearing Loss: A Review of Current Understanding and Report of Two Cases. Ear Nose Throat J, 95 (2016) 166-192. PMID: 27140016
Biyani S, Morgan PF, Hotchkiss K, Cecchini M, Derkay CS. Autism spectrum disorder 101: A primer for pediatric otolaryngologist. International Journal of Pediatric Otorhinolaryngology, 79 (2015) 798-802. PMID: 25912683