Join us this spring!
On behalf of all nine COSM Societies, we invite you to attend COSM 2022, April 27 – May 1, at the Hyatt Regency Dallas.
Registration and Guest Room Reservations are now open!
We look forward to seeing you (safely) in person this year! At COSM 2022, benefit from podium presentations, panels, keynotes, networking, product demos, 800+ posters, and more!
A virtual option is available to view on-demand recorded content a week following the in-person meeting. For more details, click here.
The mission of the Combined Otolaryngology Spring Meetings (COSM) is to bring together the membership of the COSM societies, Otolaryngology residents in training, medical students and allied health professionals to disseminate and exchange the latest cutting edge clinical and basic scientific research.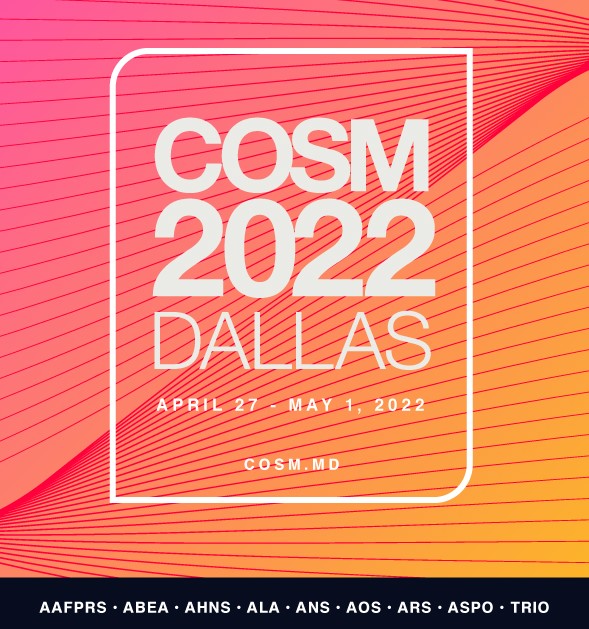 Questions? Email us at [email protected]
Follow COSM on Twitter 

@_COSM (#2022COSM)